Klaus Albrecht Schröder: "Conceptual Art, Constructivism, and the magic of poetry merge to form an inextricable whole"
Director of Albertina talks about Dreaming Russia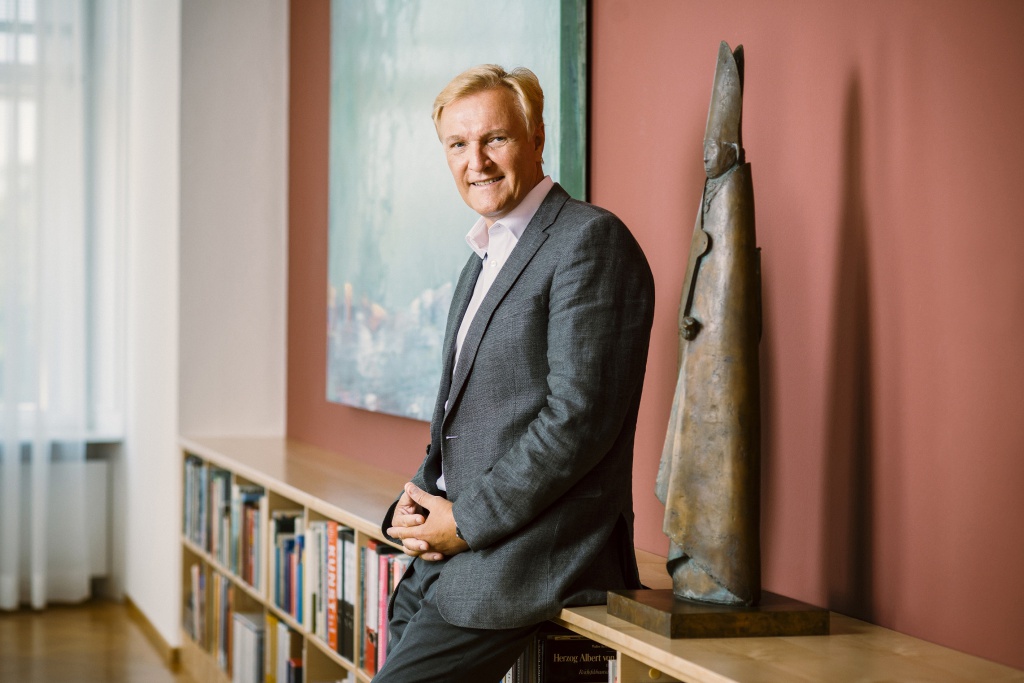 © The Albertina Museum, Vienna / Christopher Mavric
Thanks to the R. and H. Batliner Art Foundation, the diverse variants of Russian аvant-garde art are also represented in the Albertina's permanent collection, with principal works by artists ranging from Chagall to Malevich.
But this avant-garde provided models and set standards not only for European art. In terms of both its conceptual outlook and constructive spirit, contemporary Russian art, too, bears the imprint of what Stalin and his doctrine of Socialist Realism managed only to interrupt, but not extinguish. Today, Russian artists make a polymorphic use of all of these genres: painting, photography, room installation, performance, sculpture, and video art. Yet behind these diversified approaches is always a rigorous formalism that assigns to each individual element – whether a composition within a picture or a room-spanning arrangement – a constructive and precise place: a creative principle that is deeply rooted in the beginnings of the Russian avant-garde.
Yuri Albert's Self-Portrait with Closed Eyes is a characteristic example of this principle. The white panels oscillate between image and concrete object. Containing descriptions of paintings by Van Gogh in the Braille writing system that only reveal themselves to the sense of touch, they combine the tactility of a work of art with the beholder's visual imagination. The monochrome panels are suspended from their upper edges as if they were hanging on a clothesline and thus lend this minimalist installation a formal austerity that springs directly from the pure sublimation of Malevich's Suprematist art. Because of its seriality and compositionally predominant 'power of the centre,' even the work by Olga Chernysheva, with its seemingly non-committal randomness of woolen caps photographed from behind in the streets of Russia, is closer to Bernd and Hilla Becher's conceptual architectural typologies than to narrative street photography, which – as has been demonstrated by Lee Friedlander – goes behind the backs of passers-by with the camera in a similar fashion.
A further aspect of Russian art, which over the past one hundred years has manifested itself in various ways, is the lyrical strength inherent in the best works of Russian Conceptual Art, which only seem anemic at first glance. Olga Chernysheva calls the pictorial grid of her permutations of woolen caps Waiting for the Miracle. In both the work and the title, Conceptual Art, Constructivism, and the magic of poetry merge to form an inextricable whole. This holds true for all of the works we have selected from the rich collection of Gazprombank, even for those documenting the horrors of the nuclear destruction caused by the reactor at Chernobyl. In Daria Irincheeva's work, for example, the book, traditionally the knowledge base per se, mutates into a symbol of superficiality and emptiness. It is only thanks to perfect mimicry that the one hundred paintings resemble an equal number of books. Inside, however, there is nothing but paint on canvas: these trompe-l'oeils represent empty knowledge.
With this exhibition of work groups of contemporary Russian artists, we hark back to a presentation of Russian art held at the Albertina in 1999: Underground Art: Nonconformist Artists from the Soviet Union comprised works by Ilya Kabakov, Erik Bulatov, Andrey Monastyrsky, and many others. After a long and profound break during which Austria appeared to be cut off from Russian art, this was the first attempt to show Russian contemporary art on an equal footing with the principal masters of the Russian avant-garde. Thanks to the present cooperation with Gazprombank, we are again in a position to present Russian Conceptual Art, especially very recent examples.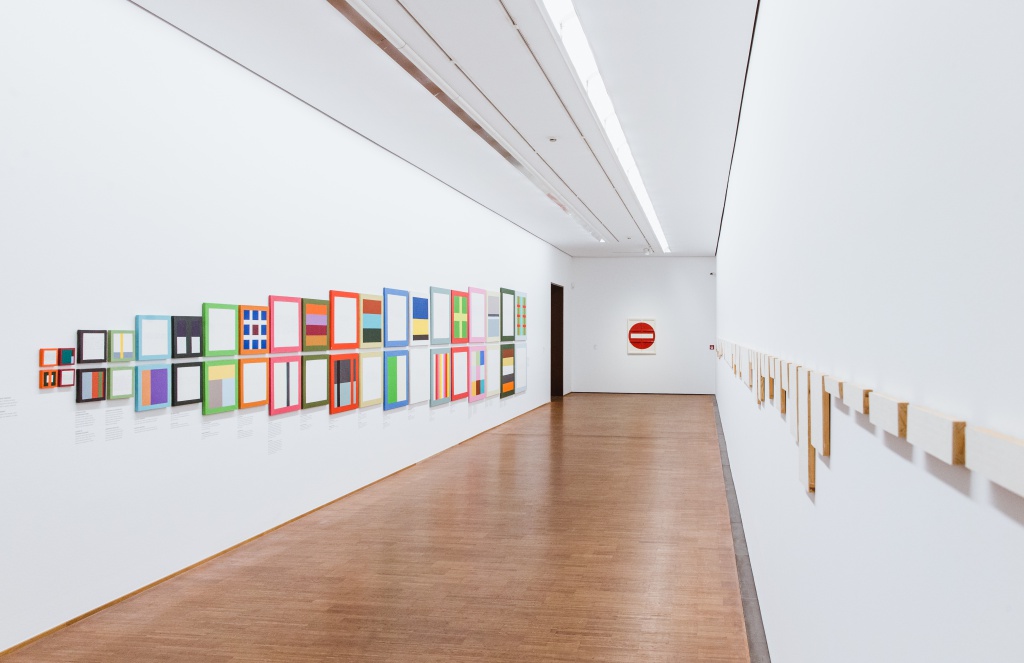 Nikita Alexeev. "Impressions of places and events". 2009. Ivan Chuikov. "Window LXX". 2005. Yuri Albert "Self-portrait with closed eyes". 1995.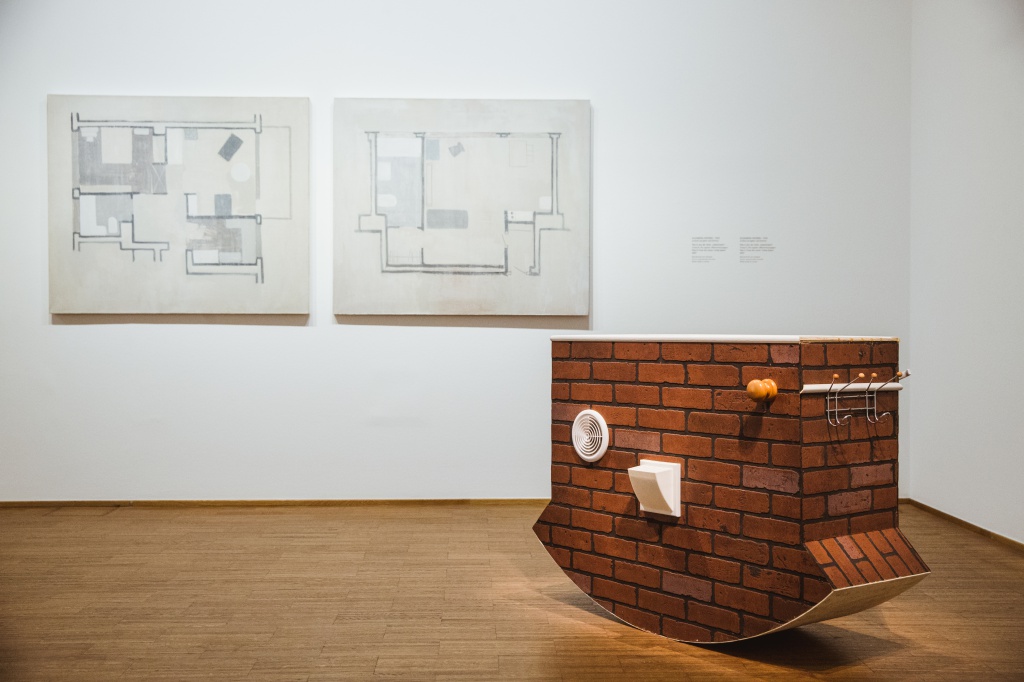 Alexandra Paperno. "Plan 6" and "Plan 5". 2007. Irina Korina. "Rocking object". 2006.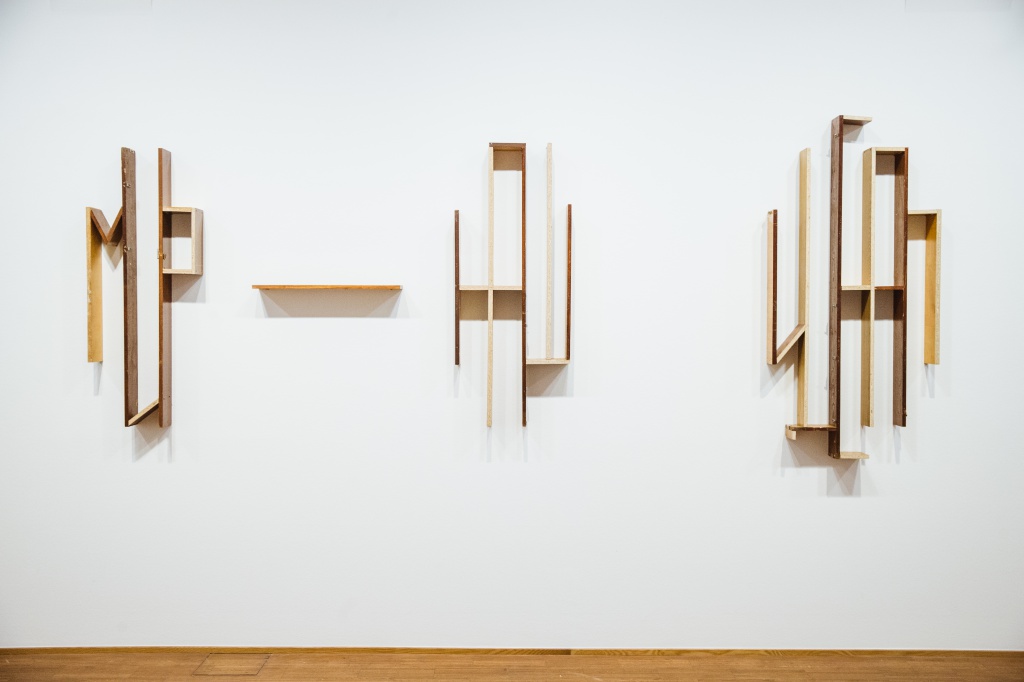 Arseny Zhilyaev. "Peace is our ideal". 2013.